Negative news lead reflection in China's sanitary ware industry
Time:2014-05-15    Read:1453 Time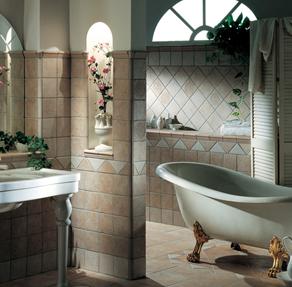 As AnMeng wei yu the collapse of information, many of the sanitary ware enterprise should focus on vision from the analysis of the causes of AnMeng collapse to the negative information on the ability to solve. When enterprise appeared negative information, should be how to deal with? How many companies to move the foot to do? Attitude or alleviate negative forefront of breakthrough.

Negative news reflect enterprise or should be genuine

Because of the market economy has self-regulation ability, so the face of positive and negative of any enterprise will be market, consumers to see. But many sanitary ware enterprises want to consider their own development, will be positive reports cover a negative reports, for consumers the best impression. Because of the negative reports appeared, influence directly into the terminal, entered the view of the consumers directly, finally let the closing of the enterprise, or let enterprise legacy. In the face of the situation, sanitary ware enterprises must improve the operation and management strategy, bridging the ill effects of negative reports to consumers, has always been adhering to the responsible attitude to consumers, to help enterprises to survive.

Negative public relations suddenly come to maintain or to relieve its spread

Corporate public relations, corporate communications. Corporate public relations, is refers to the enterprises in the process of operation, consciously, in a planned way, and the social public information process of two-way communication and interaction, to enhance the understanding, trust and support of the social public, achieve the goal of enterprise and the social coordinated development. As a result, many companies began to set up a public relations department alone, to cope with various emergencies, negative coverage is pr processing enterprises that defend bath a major matters. Several quality problems in recent years, wei yu, if, in the event of the first enterprises that defend bath and the social public interpretation and communication in time, shows that the attitude of the enterprise, in order to increase understanding, support and trust of consumers.

Small make up that public relations success or not directly affects the enterprise image in the public heart, affect the enterprise future development, so it must be taken seriously. Corporate public relations is not a message or a short advertisement can achieve the public support and understanding, more important is the enterprise need to make actions to solve itself in the process of operation problems caused social public discontent and resentment.